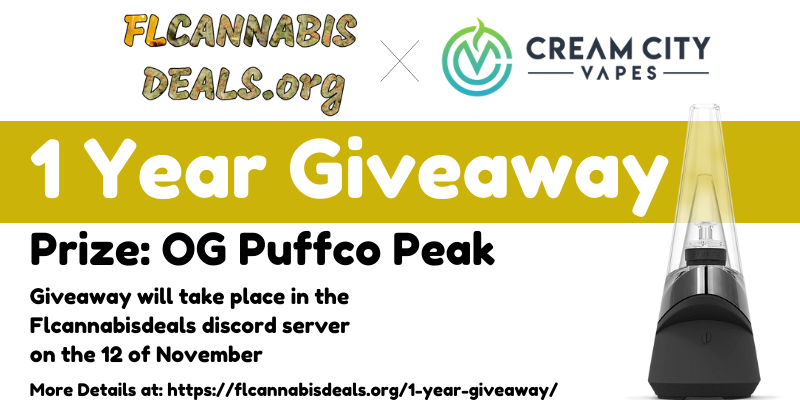 *NOT FINALIZED Subject to change*
Hello all, the one-year anniversary for FLcannabisdeals.org is November 12 and we are so grateful for all the feedback and support we have gotten from the FL MMJ community. As a token of our appreciation, we want to do a giveaway to say thanks for sticking along for the ride. We will be giving away Thanks to our friends over at Cream City Vapes an amazing online headshop that supports and fosters a great community. Check them out here. They handle each order and support ticket with a personal touch and always work to make everything right. Join their discord to chat with other awesome people.
Giveaway Prize: An OG Puffco Peak
To enter for a chance to win:
Join the FLcannabisdeals discord linked here and look for the giveaway channel towards the top left side. There you should see the giveaway and instructions on how to enter. (hit the red party popper emoji)
A winner will be decided by the discord bot and will be contacted on where to ship the prize on November 12/13.
Please be patient with shipping and tracking. We will try our best to get it shipped ASAP but things can take weeks.