Best Florida Dispensary Delivery:
1) Vidacann, Free State-Wide For All Orders
2) SunnySide Free For Orders over $100
3) Curaleaf Free State-Wide For Orders Over $125
**Please contact the dispensary to confirm the information is correct. Many dispensaries change their delivery policy internally or change them for the different counties in Florida and do not make the information public. Also, check if order thresholds are before or after discounts with a dispensary rep. Cheers!**
Trulieve Delivery

Trulieve has a great dispensary delivery policy. For one they do statewide delivery which is a huge plus that allows anyone in the state to get their products. Delivery is free for all orders over $200 and all orders below have a $15 fee for delivery. All patients over 65 years old get free delivery which is very generous of them. Trulieve delivery page.
Liberty Health Sciences Delivery

Liberty Health Sciences only delivers to certain counties so always double-check you are within the delivery area. For orders over $50 after any discounts, delivery is free but orders below have a $25 delivery fee. Liberty Health Sciences delivery page.
Fluent Delivery

Fluent only deliver to areas in the Panhandle so make sure to call and verify that they can deliver to your address. All orders over $200 get free delivery and all orders below have a $25 fee. There is also free delivery + 10% OFF on all orders $500 and over. Fluent Delivery Page
Curaleaf Delivery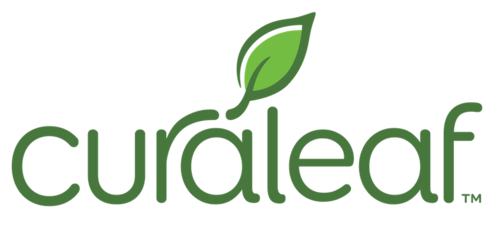 Curaleaf has one of the best delivery policies. One free statewide delivery. Two all orders over $125 get free delivery which is the lowest threshold so far and all orders below get a $15 fee. Which is a pretty low fee compared to other dispensary's delivery fees.
Rise Delivery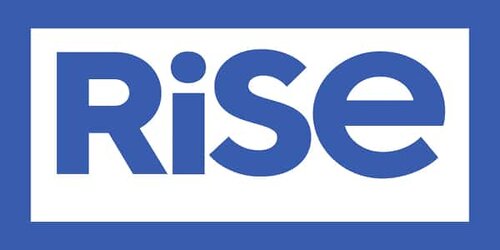 To start Rise does not do statewide delivery so call and see if you are close enough to get delivered. Other than that it is pretty great. All orders over $50 get free delivery. For orders below $50, there is a $20 fee on the order. Rise delivery page
Surterra Wellness Delivery

Surterra only does delivery to a select area in Florida. Orders over $150 are free and orders below that amount have a $25 fee. Surterra Wellness Delivery Page
Vidacann Delivery

Vidacann offers free delivery with no minimum purchase amount. Vidacann delivery page.
MUV Delivery

MUV will only deliver within 20 miles of the dispensary so check out Google maps to see if you are close enough. All orders over $150 get free delivery and orders not reaching that amount get a $20 fee. MUV delivery page.
Grow Healthy Delivery

Grow Healthy recently changes its delivery policy now to qualify for free delivery orders must be $125 before discounts. Orders below that have a $25 fee. Grow Healthy delivery page.
SunnySide Delivery

The SunnySide delivery policy is free delivery for orders $100 or more with a $25 fee for orders below that amount. Like many others, the delivery amount is after discounts. SunnySide delivery page.
The Flowery Delivery

The flowery follows a delivery schedule for different parts of Florida. Check on their website which day of the week they are by you so you can place an order. It doesn't state if there is a minimum requirement for the purchase but calls and asks before placing an order to be sure. The Flowery delivery page.
---
You're sitting at home and there is a ring at the door it's not the pizza guy or mailman it's the weed man. No, I'm not talking about the neighborhood drug dealer it's your order from the dispensary that just delivered your medicine without you having to leave your house.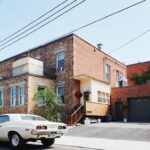 We all love the products that help us the most but going to the dispensary can be a choir. For one, not everyone has the luxury of being 5 minutes away from one of us living 30 to an hour away from one. Also, the lines, how many times have you walked into a Florida dispensary and there were twenty people already there waiting to get called. I have sat in a dispensary lobby for hours before waiting and waiting even if I had an online order it takes time for the staff to get to you. Not with the delivery of your order, you wait they come easy as that right?
Each dispensary's delivery policies are different some have minimum orders, some only do local, and some have perks for seniors. We recommend checking the dispensary website and calling to place an order to make sure you are getting what you need at the price you were expecting. What we outline here could be old and the dispensary could change its terms quickly.
To see daily discounts you can go to the front page where it shows the newest discount. To see all the standard dispensary discounts click here.
How does delivery work? You place an order for delivery and most times you get a time estimate of when the delivery will be made. You do need to show them your ID before they will hand over the product. Most drivers will call you if they are approaching or there. You will also pay them if you have not paid already.
Overall we hope you get the products and medication you need as quickly as possible. The deliveries do come with their own issues but it beats waiting in line. One trick is to order a bulk amount of products at the beginning of the month from your favorite dispensary get that free delivery and do it again next month. That way you do not need to wait in any line or run out of products at the worst time and have to run to the dispensary in your pajamas. For more resources check out the OMMU linked here. Stay safe and stay medicated.