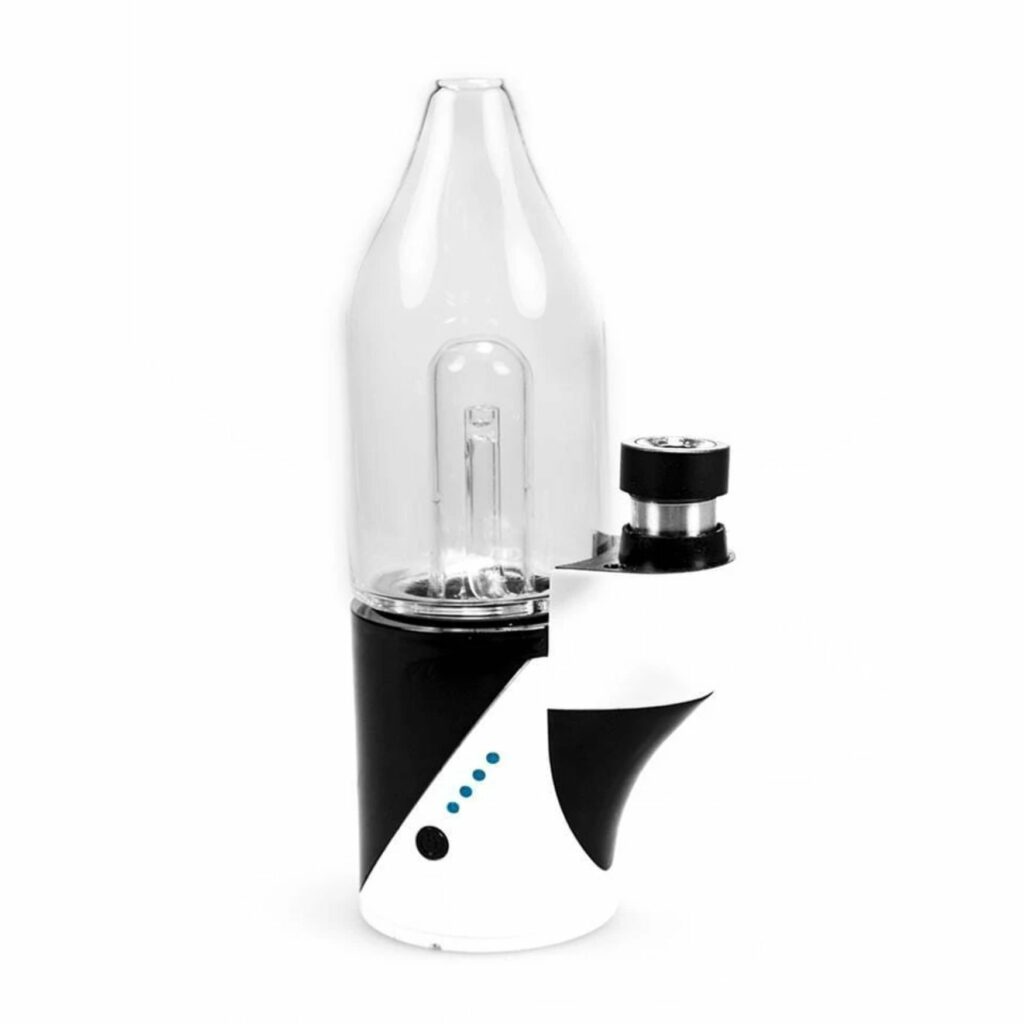 The Focus V Carta Glass Top Water bubbler attachment can sometimes meet a timely demise. The Focus V Carta like many other electronic dab rigs has a glass top and mouthpiece. It being glass it can be cracked, chipped or worst case shattered. Comestic chips and cracks are not a big deal but if glass chips are falling and it's leaking water or smoke then it's time to replace it. With the Focus V Carta being a super popular rig and even competing with the Puffco Peak many users/artists have created custom glass top pieces.
To see all Puffco Peak alternatives click here. You have two options for replacing the Focus V Carta Glass Top Water Bubbler Attachment. Option one is to buy the standard top piece for $40 linked here. Option two is to buy a cooler and more expensive top piece that has some functionality for $140 linked here.
Focus V Carta Glass Attachment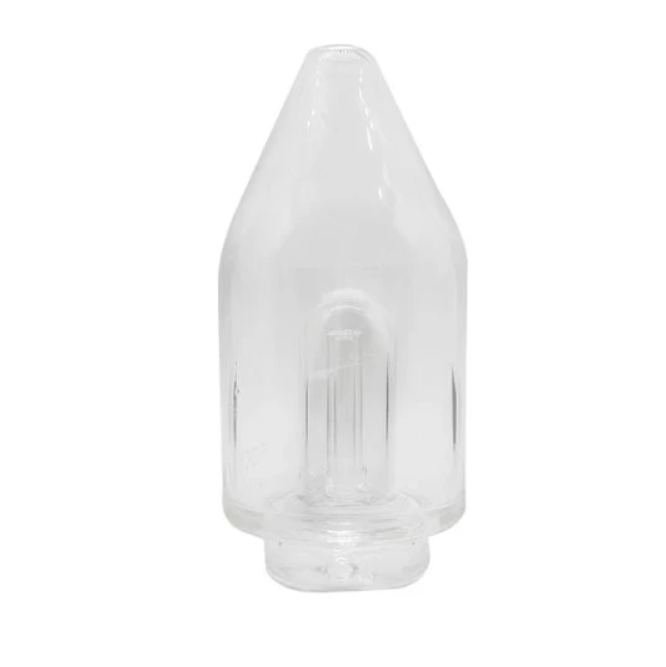 This is the standard Focus V Carta glass attachment that came in the box when you bought it. A ton of online glass shops sell the top attachment. Not that many local smoke shops carry electronic e dab rigs accessories or parts. You can get the replacement Focus V Carta Glass attachment for $40 all over the web. Cream City Vapes is a trusted online retailer that also carries them linked here. With all water removed out of the old Focus V Carta, you can carefully take off the old/broken glass top and gently put the new one back on. After filling with water making sure it fits snuggly in you should be good to go.
At the time of writing this, there is an online shortage of the Focus V Carta glass attachment piece and even the Focus website is sold out. Hopefully, more shops will get more stock so we can get some.
Focus V Carta Recycler Attachment
For many when they break their original Focus V Carta glass top water bubbler attachment piece they decide to pay the extra amount to buy a cooler and more functional top glass piece. Not to say that the original Focus V Carta Glass Top Water Bubbler Attachment is not good but it can be much smoother and cooler. In this category, you find the costume-made recycler and other kinds of bubbler pieces. These pieces are majority made by hand by glassblowers with some serious skills and talents. With that said they usually carry a high price more than the standard piece is going to cost. These range from $100 to $200 with some going for more depending on the artist.
This Focus V Carta recycler attachment goes for $140 at Cream City Vapes linked here. Made by REALM it is made and designated to fit the Focus V Carta and stands at 9 inches tall. It offers the benefits of a recycler piece so it keeps the water and smoke moving in a recycling motion. This means that the smoke is continuously filtered and it allows you to get bigger hits