1st Purchase: 50% Off (Not Stackable)
2nd Purchase: 15% Off (Not Stackable)
Veterans: 20% Off ( Stackable Up To 30% Off)
Snap: 10% Off (Stackable up To 30% Off)
Senior Discount (55+): 10% Off (Stackable Up To 30% Off)
Birthday Discount: 25% Off Purchase (Not Stackable)
Cannabis Industry: 20% Off On Tuesdays (Not Stackable)
Card Renewal Discount: $75 Off $150 (Not Stackable)
Bulk RSO Discount: 10 RSO For $400 (Stackable up to 30% Off)
Delivery: Free State For Orders $200+ and 65+ Years Old, $15 Fee For Orders Below

1st Purchase: 25% Off (Not Stackable) 
2nd Purchase: $75 Off $150 (Not Stackable) 
Veterans: 30% Off (Not Stackable) 
Financial Hardship(SNAP or SSDI): 20% Off (Not Stackable) 
Delivery: Free State For All Orders, $25 Same Day Delivery Fee In Some Counties
Liberty Health Sciences Discounts

1st Purchase: 50% Off (Not Stackable) 
2nd Purchase: 50% Off (Not Stackable) 
3rd Purchase: 50% Off (Not Stackable) 
Veterans: 25% Off (Not Stackable)  
Senior Discount (55+): 15% Off (Not Stackable)   
Financial Hardship(SNAP or SSDI): 15% Off (Not Stackable) 
Birthday Discount: $15 Off Purchase During Birthday Month (Not Stackable) 
Refer A Friend: Receive a $25 credit for each referral to Liberty Health Sciences upon a new patient's first purchase.
Card Renewal Discount: $75 Off $150 (Not Stackable) 
Delivery: Free State For Orders Over  $100, $25 Fee For Orders Below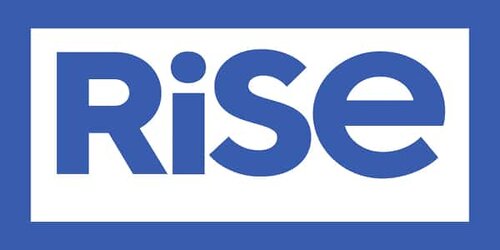 1st Purchase: 25% Off*
2nd Purchase: 25% Off*
3rd Purchase: $75 Off $150*
4th Purchase: BOGO*
(*Each discount must be used within 30 days of each other.)
Veterans: 25% Off
Young @ Heart (55+): 15% Off
Birthday Discount: 5$ Off One Purchase
Cannabis Industry: 15% Off
Delivery: Free  For Orders Over $50 In Certain Areas, $20 Fee For Orders Below

Rise Does Not Provide Information On Whether or not Discounts Can Be Stacked

1st Purchase: $50 Off $150
2nd Purchase: 20% Off
Veterans: 15% Off 
Medicaid, Medicare, SSI, SNAP: 15% Off
Senior Discount (60+): 15% Off
Birthday Discount: 15% Off
Cannabis Industry: 15% Off 
Students & Pediatric Discount: 15% Off
Cannabist Does Not Provide Information On Whether or not Discounts Can Be Stacked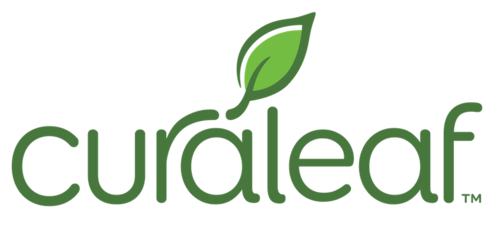 1st Purchase: 50% Off (Not Stackable) 
Veterans And Spouses: 20% Off (Not Stackable) 
SNAP: 20% Off (Not Stackable) 
Senior Discount (60+): 10% Off (Not Stackable) 
Birthday Discount: $15 Off One $50 Purchase (Not Stackable) 
Cannabis Industry: 15% Off (Not Stackable) 
Pediatrics (Under 18): 40% Off (Not Stackable) 
Wednesdays: Get Double Points On Purchases
Card Renewal Discount: $75 Off $150 And Second Purchase $25 Off $75 (Not Stackable) 
Delivery: Free State-Wide For Orders Over $125. $15 Fee For Orders Below
Surterra Wellness Discounts

1st Purchase: 60% Off (Not Stackable Except Loyalty) 
2nd Purchase: 40% Off (Not Stackable Except Loyalty) 
Veterans & Dependent Family Members: 15% Off (Not Stackable Except Loyalty) 
Senior Discount (55+): 15% Off And On Sundays 30% Off  (Not Stackable Except Loyalty) 
Birthday Discount: 25% Off Entire Purchase (Not Stackable Except Loyalty) 
Cannabis Industry: 15% Off In-Store (Not Stackable Except Loyalty) 
Pediatrics: 20% Off (Not Stackable Except Loyalty) 
Students: 15% Off (Not Stackable Except Loyalty) 
Service Industry Discount: 15% Off (Not Stackable Except Loyalty) 

1st Purchase: $55 Off $100 (Not Stackable) 
Veterans: 25% Off (Not Stackable) 
Senior Discount (55+): 25% Off (Not Stackable) 
Birthday Discount: 250 Extra Rewards Points Added On App
Cannabis Industry: 25% Off (Not Stackable) 
Pediatric: 25% Off (Not Stackable) 
Student Discount: 25% Off (Not Stackable) 
Physicians & Staff: 25% Off (Not Stackable) 
Buy 3 Get 1 Free RSO (Not Stackable) 
Card Renewal Discount: $75 Off $150 (Not Stackable) 
Delivery: Free Delivery

1st Purchase: 25% Off (Not Stackable)
2nd Purchase: Doctor Referral Card (Card Linked here)

Veterans: 20% Off
SSDI Discount: 10% Off (Not Stackable)
Senior Discount (55+): 10% Daily & 20% Off On Sunday (Not Stackable)
Birthday Discount: $25 Off One $50 Purchase
Cannabis Industry: 20% Off (Not Stackable)
Pediatrics (Under 18): 25% Off (Not Stackable)
Student Discount: 10% Off (Not Stackable)
Travel Discount (100 Miles Or More): 10% Off (Not Stackable)
Referall Program: $25 Credit For you & 25% Off For Them
Delivery: Free For Orders Over $150 Within 20 Miles Of Store, $20 Fee For Orders Below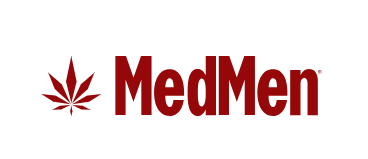 1st Purchase: 15% Off
2nd Purchase: $25 Off $125
3rd Purchase: 15% Off
Veterans: 20% Off
Compassionate Discount (Receiving Financial Assistance): 15% off 
Senior Discount (55+): 15% Off
Birthday Discount: 10% Off
Cannabis Industry: 15% Off
Student Discount: 15% Off
Card Renewal Discount: $75 Off $150

MedMen Does Not Provide Information On Whether or not Discounts Can Be Stacked
HT Medical Cannabis Discounts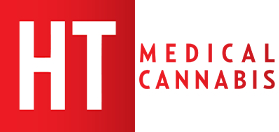 1st Purchase: 20% Off
2nd Purchase: 30% Off
5th Purchase: 50% Off Up To $75
Veterans: 20% Off
SNAP: 10% Off 
Senior Discount: 10% Off 

HT Medical Does Not Provide Information On Whether or not Discounts Can Be Stacked
Disclaimer: We repost discounts found on Florida dispensary websites. The dispensary has the right to change the discount at any time. Please confirm the discount before placing an order. We do our best to indicate which discounts stack. Also, confirm with the dispensary if discounts stack or not before placing an order. Thank you! <3 FLCD


We hope you found this list of Florida dispensary discounts helpful. We found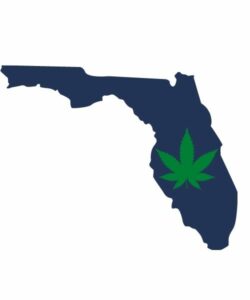 these discounts either on Florida dispensary websites or by reaching out to the dispensary customer service center and asking. These Florida dispensary discounts are always going and if they apply to you can be used on almost any purchase. Do call ahead and ask as sometimes if there are sales or deals going on they will not allow you to stack these discounts on top. But some do so always call and ask. There are plenty of saving to be had if you use your Florida dispensary discounts smart.
Firstly we always encourage going to every dispensary at least once or twice to get the first and second-time dispensary discount.  If you are a veteran or SNAP cardholder then there are more discount and saving possibilities. Also for seniors but make sure to go on the right day as some Florida dispensary has set days when seniors can use the discount. Birthdays are also a great time to use your birthday Florida dispensary discount. Sadly only a couple has card renewal dispensary discounts. Hopefully, dispensaries will add more discounts to their roster.   
We will update this list if we see new or changes to a Florida dispensaries discount policy. If you see a Florida dispensary discount that is not correct or old fill out the form on the contact us page and we will be quick to fix it.  Thank you for taking the time to read the page and hopefully you found some useful information. Stay safe and stay medicated.