Welcome To FLCannabisDeals
All Things Florida Dispensary Deals & Discounts
Today's Florida Dispensary Deals
Constant Florida Dispensary Deals
All About Florida Dispensary Deals And Discounts
What kind of Florida dispensary deals are out there? For one, almost all Florida dispensaries have first-time discounts, senior discounts, and veteran discounts and some have birthday discounts. Not all have the same discounts so it is important to check from their website or over the phone. To see all Florida dispensary discounts like veterans, seniors, and more discounts click here. Every week Florida dispensary deals or discount gets posted by dispensaries to promote products and sales. You can find Florida dispensary deals on the top of this page or by going to our Today's Florida Dispensary Deals page linked here. 
Welcome to FlCannabisdeals a website where we post all the Florida dispensary deals and discounts out there. Medical cannabis is an amazing form of medicine that can benefit a wide variety of medical conditions. Plus it offers a natural root of medicine without having to rely on prescription drugs. After years of fighting in 2016, Medical cannabis became legal in Florida. Sadly Florida dispensary prices for products can get pretty high and some patients find it hard to afford the cost of medicating. We are patients and have been patients long before this site and want to share how we save money while staying medicated. That is where FLCannabisDeals come in, posting all the Florida dispensary deals and discounts we can find to help patients save time and money. We share all the Florida dispensary deals and discounts we can find because we are also patients and hated having to spend too much money at one Florida dispensary when there was another Florida dispensary having a sale. No matter what you call we are posting the best grass, herb, marijuana, cannabis, or weed deals in Florida. We love the community and are proud members of the Florida cannabis community. If you have any comments or suggestions send us a message on our contact page below, and we will respond as soon as we can. Thank you for visiting our site and we hope you stick around. 
We are a grass routes community with no affiliation to any Florida dispensary. We get all our Florida dispensary deals and discounts from emails, texts, newsletters, Facebook, Twitter, and Reddit. We do not make promotional material for the Florida dispensary deals and discounts so we apologize if it is unclear which dispensary a deal or discount belongs to. We try our best to make that as clear as possible when posting.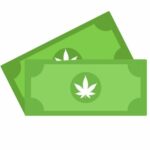 We highly encourage shopping during active Florida dispensary deals. For one, you save money when purchasing medication which gives you more money to spend on more medication or other things. Another reason to only shop during sales is buying in bulk. When you buy in bulk you set your budget and product amount for that month or week. This helps you control how much product you intake and how many times you go back and forth to a dispensary. Also, you spend less time in a dispensary waiting room which seems to take forever.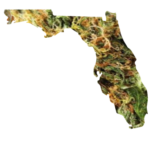 For those who gain additional Florida dispensary discounts like veterans, industry, seniors, and SNAPS  there might be some restrictions on the number of discounts you can use during purchase. Sometimes dispensaries will not let you stack multiple discounts during a sale. Check the dispensary deals promotional material and sees if it mentions stacking or give the dispensary a call. 
With some products or equipment/ gear costing pretty high, it can be scary to try new things with the fear of wasting money, products, and available rec. Buying during dispensary deals and sales helps take some of that fear away. It lets you buy a product you want to try for less than its normal price to see if it is something you want to buy regularly. For us, this has been a great excuse to buy new products. Things like RSO and patches are things we would have never tried if not for a Florida dispensary deal putting them down in price.
You might think it's so much of a hassle to keep track of these Florida dispensary deals or that the savings are too small to care but after three years as a Florida medical cannabis patient, we can tell you the bill adds up. That's partially why we made this site because hunting down Florida dispensary deals was becoming a pain and there was no clear outlet for patients to find them. Before it was a roll of the dice when walking into a Florida dispensary and the budtender letting you know if there's a sale or not. Now we have the FLCannabisDeals site as well as other websites and the Reddit group, Facebook groups, and discord groups. All empowering the Florida cannabis scene and educating more people.
If you are brand new to the medical marijuana scene in Florida this is what you need to know. Medical use was legalized in 2016 by way of a constitutional amendment. Appearing on the ballot as Amendment 2, the initiative was approved with 71% of the vote. 
To buy and use medical marijuana there are two active documents you need. The first thing you need is a prescription from a licensed medical marijuana doctor in Florida. As years have gone by more and more doctors have gotten these licenses to prescribe medical marijuana to their patients. A quick google search should find you plenty of nearby ones. Prescriptions can fall into four categories oral, topical, inhalation, and smoking. Doctors can prescribe different amounts so ask you about increasing or decreasing what you use. Click here, to learn more about getting how to get your medical marijuana card in Florida.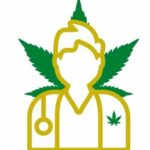 Secondly, you need an active card from the state of Florida Medical Marijuana Registry you can go here to go straight to that website. From the registry website, you can see when your prescription or card will expire, the amounts of categories you have left, and where you can renew your card but not your prescription.
Once you have all of that and your patient number you can freely shop at any Florida dispensary and buy the medicine you need. We recommend trying all sorts of different strains and products to see what works for you. Ask the budtenders or other patients you might know what works for them but do keep in mind everyone has different tolerance levels and different needs so what works for someone might not work for you. Try to take advantage of all the new patient Florida dispensary deals and discounts at each dispensary and remember to enjoy yourself. After you have used all your first-time patient dispensary discounts you will have to rely on daily deals and specials. That's why we made the website to help patients find the best and closest Florida dispensary deals for them.  Each day multiple Florida dispensary deals are being posted and shared helping you save time and money when buying medication.  Please do keep in mind we do not make or write any of the Florida dispensary's deals rather we just share what we see and receive. You should always call the respective dispensary to validate that the deal is active and can be used on the item you wish to purchase. 
It is a lot of information being shown to you at once but take it in small steps with products you might be familiar with and move up to newer things. Whatever question you might have someone else might already have asked online so use google as a tool to fill gaps in your knowledge. There is no such thing as stupid questions! Everyone started somewhere! Best of luck and stay medicated!