Welcome To FLCannabisDeals
All Things Florida Dispensary Deals & Discounts
Today's Florida Dispensary Deals
Constant Florida Dispensary Deals
Daily Florida Dispensary Deals
Best Weed Deals In Florida
Florida Dispensary Discounts
All About Florida Dispensary Deals And Discounts
If you're looking for information on Florida dispensary deals, you're in luck. Many dispensaries in Florida offer a variety of discounts to their customers, including first-time discounts, senior discounts, veteran discounts, and even birthday discounts kinda of like dispensary coupons. However, it's important to note that not all dispensaries offer the same dispensary discounts, so it's worth checking their website or calling them to find out what deals they have available at Trulieve, MUV, Sunnyside, Vidacann, Liberty Health Sciences, Curaleaf, GreenDragon, Grow Healthy, Cannabist, Insa, Rise, Sanctuary, Cookies, Sunburn, GoldLeaf, HT Medical Cannabis, Surterra Wellness, The Flowery, Fluent, and Jungle Boys
To make it easier for you to find all the Florida dispensary deals in one place, you can click here. This page lists all the available dispensary discounts, including those for veterans and seniors, as well as any other promotions that dispensaries run like birthday discounts, new patient discounts, and more.
In addition to these ongoing dispensary discounts and dispensary coupons, many Florida dispensaries also post weekly deals or discounts to promote their products and sales. You can find these dispensary deals at the top of this page or by visiting our Today's Florida Dispensary Deals page, which is linked here.
So if you're looking to save some money on your next visit to a Florida dispensary, be sure to check out all the Florida dispensary deals at Trulieve, MUV, Sunnyside, Vidacann, AYR, Curaleaf, GreenDragon, Grow Healthy, Cannabist, Insa, Rise, Sanctuary, Cookies, Sunburn, GoldLeaf, House of Platinum Cannabis, Surterra Wellness, The Flowery, Fluent, and Jungle Boys. 
Other Florida Dispensary Deals
As patients ourselves, we highly encourage shopping during active Florida dispensary deals. By doing so, you can save money when purchasing medication, allowing you to allocate more funds for additional medication or other items. Shopping during dispensary promos is also beneficial for those who prefer buying in bulk, as it helps you manage your budget and the amount of product you consume within a set period. This can also reduce the number of visits to a dispensary, which can be time-consuming, especially when waiting in the lobbies.
However, for those who qualify for additional Florida dispensary discounts, such as veterans, industry workers, seniors, etc. there may be restrictions on the number of dispensary discounts you can use during a purchase. It's essential to check the Florida dispensary deals promotional material or to see if there are any mentions of stacking discounts or the dispensary coupons page. Also, try to give the dispensary a call for clarification.
With some products or gear having high costs, it can be daunting to try new things, with the fear of wasting money, products, and available rec. Buying during Florida dispensary deals can help alleviate some of these concerns. It lets you purchase a product you want to try for less than its regular price to see if it's something you want to buy regularly. This is a great opportunity to try new products, like RSO and patches, which you may not have considered before because of their high prices. If you enjoy or looking to get into concentrates and looking for a great portable e rig check out our list for the best Puffco alternatives. 
You may think keeping track of Florida dispensary deals is a hassle, or the savings are too insignificant to matter. However, after three years as a Florida medical cannabis patient ourselves, we can say the savings do add up! That's why we made FLCannabisDeals, also other websites and platforms like Reddit, Facebook, and Discord groups exist to empower the Florida cannabis scene and educate more people. Before, it was a matter of luck when you walked into a Florida dispensary, and the budtender would let you know if there was an active sale going on. Now, you can easily access information on Florida dispensary deals and save time and money on your purchases!
Welcome to FLCannabisDeals, the ultimate source for all Florida dispensary deals and dispensary discounts. Medical cannabis has proven to be an amazing form of medicine for a wide range of medical conditions, offering a natural alternative to prescription drugs. Despite being legalized in Florida in 2016, the cost of medicating can significantly burden many patients due to high dispensary prices. As fellow patients, we understand this struggle and aim to help you save time and money through our extensive database of Florida dispensary deals and dispensary discounts.
At FLCannabisDeals, we are proud members of the Florida cannabis community and are dedicated to sharing the best Florida dispensary deals to help you save money! We know how frustrating it can be to spend too much money at one dispensary while missing out on great deals at another, which is why we search far and wide to bring you the latest and greatest deals from all around the state to help find deals near me/you!
As a grassroots community, we have no affiliation with any Florida dispensary. Our dispensary deals and dispensary discounts are sourced from menus, emails, texts, newsletters, Facebook, Twitter, and more We do not create promotional material for any specific Florida dispensary deal. While we do our best to make it clear which dispensary each deal or discount belongs to, we apologize if it is unclear at times.
If you have any comments, suggestions, or questions, please feel free to reach out to us via our contact page. Thank you for visiting FLCannabisDeals, and we hope you find our website to be a valuable resource for finding the best Florida dispensary deals near you.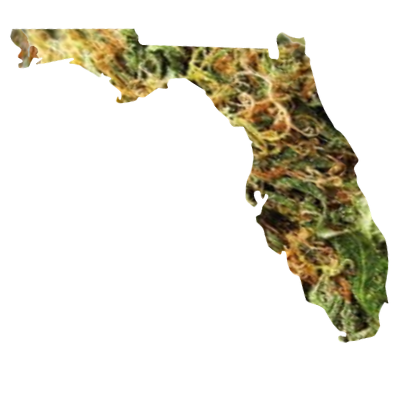 If you are brand new to the medical marijuana scene in Florida this is what you need to know. Medical use was legalized in 2016 by way of a constitutional amendment. Appearing on the ballot as Amendment 2, the initiative was approved with 71% of the vote. 
To buy and use medical marijuana there are two active documents you need. The first thing you need is a prescription from a licensed medical marijuana doctor in Florida. As years have gone by more and more doctors have gotten licensed to prescribe medical marijuana to patients. A quick google search should find you plenty of nearby doctors in your area. The prescriptions is made up of different routes: oral, edibles, topical, sublingual, inhalation, and smoking. Doctors can prescribe different amounts for each route so ask you about increasing or decreasing what you use. If you want to go over the state-allowed limit for any route your doctor will need to file an exemption with the state outlining why and what you are seeking an exception for. As time goes on, more patients have been getting exemptions to increase their flower usage or inhalation. 
Secondly, you need an active state card from the Florida Medical Marijuana Registry. From the registry website, you can see your active prescriptions and how much mgs are left in each route along with other helpful information like when your card will expire and how to renew your card.
After obtaining your patient number and all necessary documents, you are free to explore and purchase medicine from any Florida dispensary: Trulieve, MUV, Sunnyside, Vidacann, AYR, Curaleaf, GreenDragon, Grow Healthy, Cannabist, Insa, Rise, Sanctuary, Cookies, Sunburn, GoldLeaf, House of Platinum Cannabis, Surterra Wellness, The Flowery, Fluent, and Jungle Boys. We recommend trying various strains and products to determine what suits your needs. Don't hesitate to ask budtenders or other patients about their preferences, but remember that individual tolerance levels and needs vary. To maximize your savings, take advantage of the new patient Florida dispensary deals and dispensary discounts available at each dispensary. Once you have used all your first-time patient dispensary discounts, you can rely on daily deals and specials. Our website helps patients locate the best and nearest Florida dispensary deals to help save time and money on medication. Keep in mind that we only share what we receive and see, and you should call the respective dispensary to confirm the deal's availability before purchasing.
While it may seem overwhelming, start small with familiar products and work your way up to new items. Remember that there are no stupid questions, and google can be a helpful tool to fill any gaps in knowledge. Best of luck on your journey and stay medicated!