| Florida Dispensary | Return Policy |
| --- | --- |
| Trulieve | Unopened/ Opened Products |
| Fluent | Unopened/ Opened Products |
| Sanctuary | Unopened/ Opened Products |
| Liberty Health Sciences | Only Defective |
| Grow Healthy | Only Defective |
| Curaleaf | Only Defective |
| Rise | Only Defective |
| Vidacann | Only Defective |
| MUV | Only Defective |
| Surterra Wellness | Only Defective |
| Cannabist | Only Defective |
Based on publicly published dispensary returns policy
Trulieve New Return Policy

The Trulieve return policy is overall amazing. They claim they will take back anything opened or not and exchange it for something else to make you happy. They also say the Trulieve return policy also goes for delivery and will even resend a delivery driver out to make the exchange at no extra cost. From the Trulieve website:
As long as your recommendation is open (not completed or expired), your dispensed milligrams or smokable weight will also be returned and dispensed properly for the new medicines received.
It does not matter if your medicines (smokable or otherwise) are open or used—they absolutely can be returned or exchanged for a full return of the dispensed smokable weight or milligrams to your open recommendation.
If a product is returned without an exchange, a credit will be added to the Patient's account and the dispensed smokable weight and milligrams will be returned to your open recommendation.
Fluent Return Policy

The Fluent return policy is pretty simple and straightforward. They do accept retunes from opened and unopened products. Unopened products must be brought back to the store within 7 days of purchase for an exchange or return. Used or open products must be brought back within 10 days of purchase and they will either offer a credit or exchange. It is great they are willing to exchange products are not happy with. From a Reddit thread giving an update on the Fluent return policy:
We accept returns or exchanges of unopened/unused products in their original packaging, no matter what within 7 days of purchase.
If you have opened the product and are unsatisfied in any way, it may be exchanged for a replacement at the dispensary of purchase within 10 days. The product can be replaced, or a credit may be applied to the account for the next purchase. If you have any further questions or want to get in touch, please contact the Fluent call center or speak with your local store manager.
Sanctuary Return Policy

The Sanctuary return policy is to bring back any product along with the original packaging and receipt within seven (7) days of purchase and Sanctuary will exchange it for the same or a similar product of equal value. Cash Refunds cannot be issued.
In the event of an exchange where a manufacturer's defect is not found, the patient will be asked to retain the original product and dispense it against their MMUR account. The product of equal value being exchanged will be dispensed against the patient's MMUR account. If a patient does not have enough recommendation allotment to complete the exchange, a credit for the full amount paid will be placed on their account to be used at their convenience. Sanctuary Cannabis cannot exchange or fix defective PuffCo products – please reach out to the manufacturer directly for exchange inquiries.
Liberty Health Sciences Return Policy

The Liberty Health Sciences return policy is very much like the Grow Healthy return policy. They will not do any returns or exchanges on products or items patients did not like or enjoy. The Liberty Health Sciences return policy just covers manufactured-related defective products. User-related problems can not be returned or exchanged. From the Liberty Health Sciences website:
Liberty Health Sciences can only replace manufacturer-related defects or failures on medicinal products (this excludes devices). Any products that are damaged due to user error, negligence, or misuse cannot be replaced, exchanged, or returned. Liberty Health Sciences is unable to accept returns for empty pods or cartridges.
PAX and G-Pen offer 1-year manufacturer warranties. All PAX Era or G-Pen device returns must be submitted through the manufacturer.
Flower products are non-refundable.
All manufacturer defects must be returned within 14 days of the date of purchase.
Grow Healthy Return Policy

The Grow Healthy return policy is strict and to the point. They do not do returns or exchanges of any kind. They will do an exchange for defective products but it does take some time to speak with a manager to get that going. Products that have manufacturing issues that broke in shipping or are no longer usable are eligible for a return. From the Grow Healthy FAQ website regarding the Grow Healthy return policy:
GrowHealthy does not accept returns or exchanges. If there is an issue with a product, please email our Patient Care Team at [email protected]. In your email include your first and last name, the dispensary location at which you purchased the product, a description of the product issue, and any available product photos.
Curaleaf Return Policy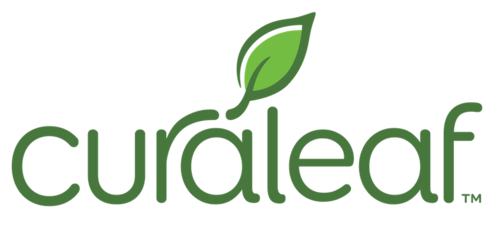 The Curaleaf return policy is only for defective products. products that are not usable or are defective are eligible for a return. They will give you an exchange or credit for a new item. We called to ask about the Curaleaf return policy and the rep said you need to bring in all original packaging and receipt for a return.
Rise Return Policy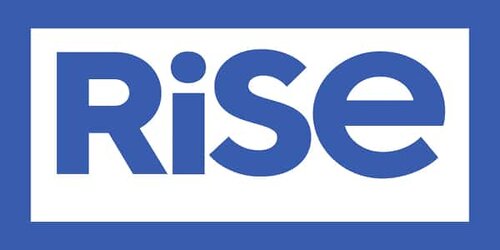 The Rise return policy is again the bare minimum of only covering defective units. They will exchange products that have manufactured defects within 30 days of purchase. To get the return/ exchange you need to bring the original recipe and packaging. A manager will look it over and decide whether an exchange is valid or not. Not the best but at least they give you 30 days.
Vidacann Return Policy

The Vidacann return policy is only for broken or defective products. They will take back either opened or unopened products. Unopened products, they must be returned to a store within 10 days of purchase. For open vape cartridges, there is also a 10-day period. There are no returns for flower products. Overall the Vidacann return policy is pretty basic but good policies. From the Vidacann website:
VidaCann will accept the return or exchange of unopened/unused medication in its original packaging within 10 days of purchase and with a valid receipt for such.
All flower sales are final, and no returns/exchanges are permitted.
VidaCann will accept the return or exchange of opened vape cartridges within 10 days of purchase if they are shown to be defective. Cartridges must be full and untampered and a valid receipt presented at the time of return. Vape Cartridges used with a battery other than an approved Jupiter brand battery are not returnable.
MUV Return Policy

The MUV return policy is a very basic one that only applies to manufacturing issues or defective products. Like many others, they will only offer a return or exchange for products that have had issues caused by manufacturing, shipping, or storing. Overall not the best but they are good they will take back broken products. There is not a lot of info online regarding the MUV return policy so call ahead and ask.
Surterra Wellness Return Policy

The Surterra Wellness return policy only covers defective products. In fact, they claim to not have any return policy and recommend bring in the product to a store so a manager can access the situation and decide if it is eligible for an exchange.
Cannabist Return Policy

The Cannabist return policy is again just the bare minimum. With the only taking back broken or defective products. Products must be brought back within 30 days of purchase according to the phone rep who answered our call regarding the return policy.

---
Florida Dispensary Return Policy
To see daily discounts you can go to the front page where it shows the newest discount. To see all the standard dispensary discounts click here.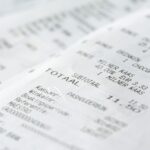 Trying new products is always fun and exciting but with the high prices of products, many times new products do not sit well with us and do not have the effects we were hoping for. Some dispensaries allow returns or exchanges for unhappy patients while others sadly do not. Each Florida dispensary return policy is different and sometimes can vary by location. If you have a product you are unhappy with call the dispensary from where you bought it and ask what they can do for you.
Sadly the majority of Florida dispensaries only have defective return policies. Where they will only accept returns for products that are defective or broken from shipping. This does not cover human error or if you just did not like the product. It usually comes down to the manager's decision to grant a return or exchange.
When going in for an exchange bring all original packaging and the receipt of the order. Ask to speak to a manager as they are the only ones with the power to give returns. Explain the situation and try to be as friendly as possible as many times they return the same energy you give them. Even if they will not offer a return they might offer a discount on the next purchase which is always helpful.
Do be careful as for some dispensaries too many returns can get you on a blacklist of some kind where they will not accept any returns of any kind or even ban you from that location. We have seen some Reddit horror stories about this. Overall stay safe and stay medicated.