The debate of the best dispensary in Florida is a hard one to have as many factors come into play like products, locations, and more. We have used the community from Facebook, Reddit, Instagram, and on here to help us decide what we think the best dispensary in Florida is. Due note everyone's needs for medical marijuana are different and some dispensaries might cater to a certain product or illness more than others so for you the best dispensary in Florida might be different. This list is more focused on the overall quality and reputation of the dispensary image and not specific location reviews. To vote on the worst and best dispensary in Florida click here. Another factor is the location as many of the best dispensaries in Florida have multiple locations they are not in every city and thus might not be the best in your eyes if you can not even visit them conveniently. If you are planning on visiting a dispensary click here to see all dispensary deals and discounts.
1st Best Dispensary In Florida: Grow Healthy

If you have been in the loop for the past couple of weeks you might already know that Grow Healthy is currently the best dispensary in Florida being a strong community favorite. With 17 locations across Florida, they are almost everywhere and growing. One of their main draws is their product lineup. They are the main competitor to Trulieve with their Littles and Last Resort ground flower options. Along with their other products Grow Healthy has great products and reliable prices compared to their competitors. They also offer free delivery across Florida. The only downside is the best products are usually out of stock and sell out quickly.
2nd Best Dispensary In Florida: MUV

MUV another great dispensary with 30 locations across Florida at the time of writing. Of course, it would be one of the best if it didn't have the products to back it up. MUV shines in their gummies, RSO, tinctures, and edibles. Not every dispensary in Florida sells RSO and many patients find it very helpful for relief for their illness. Along with their gummies that are not sold in every dispensary, they have a great selection for nonsmokers so they can still get the effects and benefits of medical cannabis. Their concentrates and vape carts are of high quality while being competitively priced. Overall great dispensary and the staff always are smiling like all dispensaries they do face stock issues.
3rd Best Dispensary In Florida: One Plant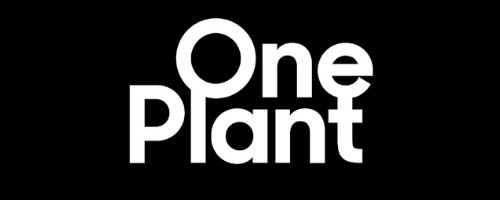 One Plant another community's favorite dispensary with only 7 locations at the time of writing. One Plant's biggest attraction is its flower selection and concentrates. They let you buy a full container of an ounce of flowers. As well as having leftovers and snap options. They are also the only dispensary that lets you just buy one gram and not in a preroll. Their strains are also highly praised, strains like Mac and Runtz are given high marks of being amazing quality. The only downside to One Plant is the price. While some products like the snaps and leftovers are fairly prices their top-tier strains can get pricy.
4th Best Dispensary In Florida: Trulieve

Trulieve has so much potential to be the best dispensary in Florida and for many, it might be but there are just too many behind-the-scenes issues before they can take the title. Having the most locations out of any dispensary at 75 locations in Florida makes them the most common. Anywhere in Florida, there is a Trulieve. They have a wide product selection: edibles, RSO, concentrates, minis, ground flower, Trupods, and more they have it all. Trulieve is the Walmart of dispensaries as they carry everything and are everywhere. The issues come with the high lobby wait times, website order issues, delivery issues, rumors of staff mistreatment issues, and order cancellation. While all dispensaries have some of these issues Trulieve has them constantly week after week. For many, it is not worth the headache.
5th Best Dispensary In Florida: Harvest

Harvest is a super popular dispensary despite only having only 6 locations in Florida. With the majority of the locations being in North Florida at the time of writing this. They do have plans to open in Miami and West Palm Beach in the near future. Harvest is mainly praised for its flower lineup of strains and products. They do not have anything flashy just good quality flowers. They do not carry smalls or ground flower but they do have half ounces for sale which is nice. Have also heard high comments about their vape cartridges line up. The biggest drawback to Harvest is the lack of locations especially in the South Florida area but hopefully, that changes soon and price with some eighths and vapes going for higher than what you find at Trulieve or Grow Healthy.
Vote For The Best Dispensary In Florida: