Cheapest RSO Based On Price Per Gram
1) Trulieve At $50 Per Gram
2) Grow Healthy, Vidacann, Curaleaf, And MUV At $55 Per Gram
3) Cannabist At $58 Per Gram
RSO or Rick Simpsons Oil is another form of consuming cannabis to get its medical properties. Named after the creator of it, RSO is a great way to receive the medical properties of cannabis without smoking it.
To see daily discounts you can go to the front page where it shows the newest discount. To see all the standard dispensary discounts click here.
Trulieve RSO

Trulieve RSO sells for $50 for 1 gram. They have a bunch of different strains to choose from that fit your needs.
Grow Healthy RSO

The Grow Healthy RSO goes for 55$ per 1 gram. Not bad and only $5 more expensive than trulieves. They also have a selection of strains and strength to choose from for your medication needs.
Curaleaf RSO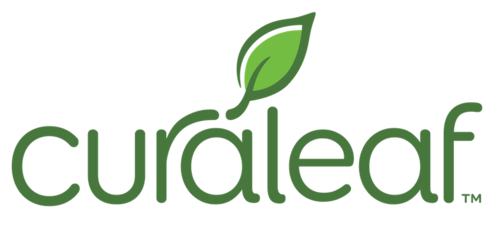 Curaleaf RSO has the same price model as Grow Healthy. Charging $55 per 1 gram of RSO. Super hard to find any information on it and the only one we could find was a hybrid and they seem to be sold out everywhere. More info to come if we find more.
Cannabist RSO

Cannabist RSO sells at $58 per 1 gram. Not too expensive but it is a couple of dollars more than all the dispensaries listed so far. They of course have a bunch of strains to try.
Vidacann RSO

Vidacann RSO is pretty standard pricing. They charge $55 for 1 gram of their house blend. We have heard good things about it and hope it helps you if you choose to get some.
MUV RSO

MUV RSO is the most expensive RSO on the market at the moment. Priced at $55 per 1 gram it takes the cake for being the most expensive. This doesn't mean you should not try it and we like to say don't knock it till you try it but for that price, we think we will wait for a sale.
---
Florida Dispensary RSO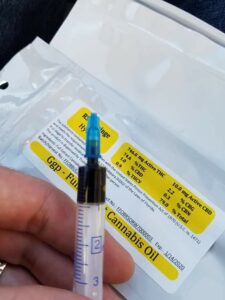 This post was written using the information available at the time of writing. I am sure more and more dispensaries will add RSO to their menus and we will try our best to keep this post updated. This post also does not take THC or CBD levels into account just the price per gram. Everyone looks for different strengths in their products and we do not want to say which is the right way since there is not the right way.
RSO is a great way of getting those cannabis effects without having to smoke. RSO is taken orally, you can take it straight or eat it with a little snack. Since RSO is taken directly for the cannabis plant it tends to be very strong so for new users we recommend starting small and working up the dose. First, try a small pea-sized drop on a pretzel and see how the effects feel. Do note since you ingest it the effects do take longer to kick in than smoking cannabis.
Can you smoke RSO?
No, you should not smoke real RSO. RSO can contain fats, waxes, and lipids which can be damaging to your lungs. Some dispensaries sell FECO labeled as RSO that is safe to smoke but ask the dispensary where you purchased it from if it is safe to do so.
Can you cook with RSO?
Yes, you can use it to make cannabis butter and cannabis cooking oil. Alongside you can drizzle it over almost anything. It also works great mixing in sauces. For more resources check out the OMMU linked here.
Other Uses For RSO
RSO can be used topically as lotion or cream. It takes a few minutes for the effects to kick in as your skin is absorbing it. Try mixing RSO with some Tiger Balm for a nice lotion.
Stay safe and stay medicated.