Focus V Carta V1 vs V2, what's the difference? Can you save money by buying the V1 instead of the new v2 and which one is better? The Carta V1 and V2 are electronic dab rigs made by Focus V that uses rechargeable batteries that let you heat the chamber to high temperatures to smoke concentrates. It offers a modern solution to smoking concentrates that does not require torches or dedicated glass pieces and is a good alternative to a Puffco Peak. To see more cheap Puffco Peak alternatives click here. The Focus V Carta V1 was released earlier and was mainly used to beta test the device because that the V1 is often referred to as the Beta Carta. It is kinda rare to find one online and the best chance you have to get one is to buy it second-hand.
While the price of the V1 might have gone down as the Focus V Carta V2 was released for $250 linked here, we do not recommend buying one unless you personally know the owner. Being the first version of the Focus V Carta it is not as well developed as the new V2 it lacks features and is prone to bugs and issues. Some Focus V Carta V1 work great and were able to dodge a lot of manufacturing errors and bugs that many V1s had. The Focus V Carta V1 worked great for its time but with more and more Erig devices coming to market it doesn't compare to what the newest technology offers. Even the newer V2 works much smoother and is much easier to control the temperature and monitor its settings through the dedicated app.
Similarities Between Focus V Carta V1 vs V2
Rechargeable and replaceable batteries
Glass mouthpiece
Look and use cases are the same
Quartz and titanium atomizers
Differences Between Focus V Carta V1 vs V2
V1 has issues connecting to the app while V2 works perfectly
V1 temperature was not as balanced with the top two being too hot.
Small build differences like LED lights.
Price differences
Buying A Focus V Carta V1 vs V2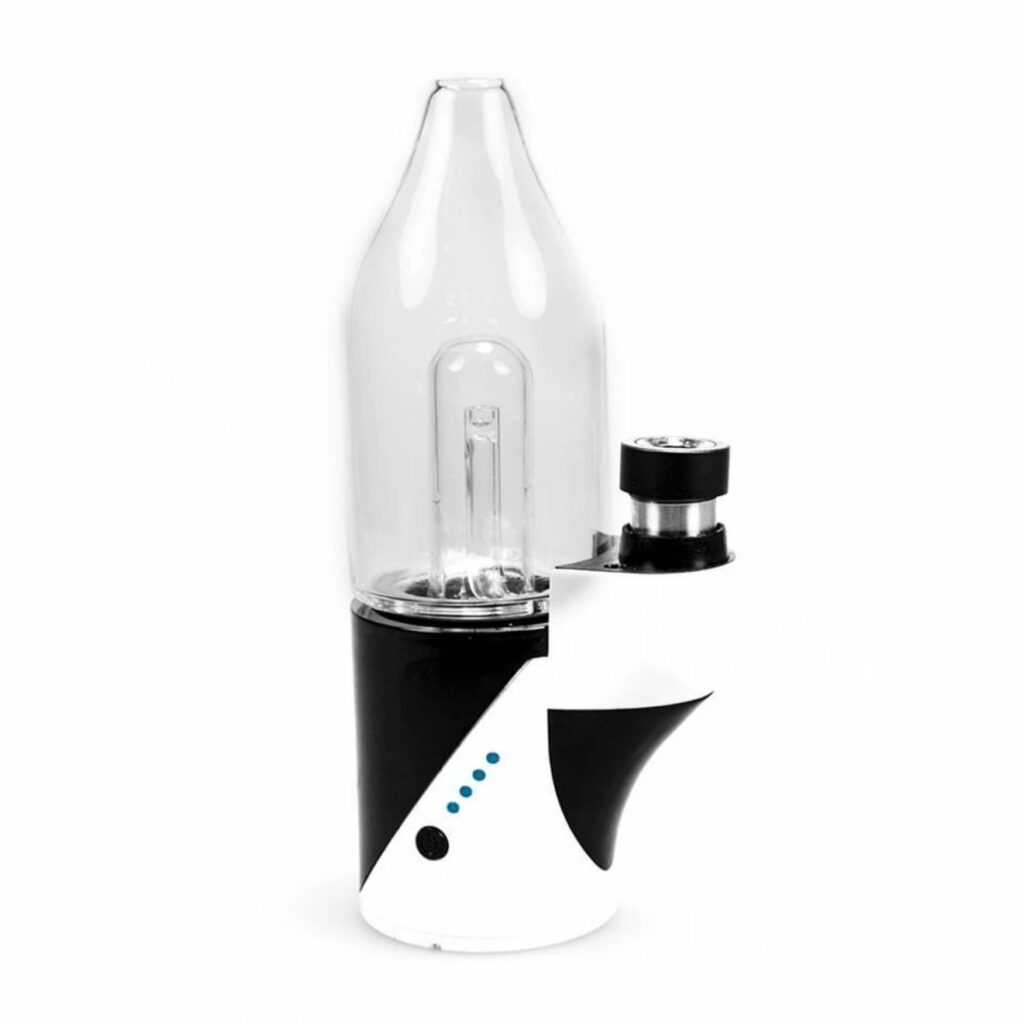 As mentioned earlier there is no retail place you can buy a Focus V Carta V1 besides maybe eBay. That means that your only chance to buy a v1 would be through a friend, Reddit, or eBay. This means even if you find one for sale it is rare it will come with all the extra accessories it came with when it was originally purchased. Things like extra buckets, tools, carrying cases, and other accessories you might not get if you buy a used V1 unit.
The Focus V Carta V2, on the other hand, is sold online and at many smoke shops for around $250. Linked here from Cream City Vapes. Being the new and improved Focus V Carta they were able to fix a lot of the issues the original or beta V1 had. Some new features the V2 offers are a 2-in-1 dry herb/wax vape, temperature control to the single degree with the Focus V CARTA app, dab counter, and remote control available through the Focus V CARTA app, and more. Along with all the basic features the V1 had.
The new Focus V Carta V2 comes with 1 x Focus V CARTA Portable Vape Rig 1 x Borosilicate Glass Carb Cap 2 x Titanium Bucket 2 x Quartz Bucket 1 x Wax Chamber 1 x USB-C Charging Cable 2 x 18350 Batteries 1 x Silicone Wax Container 1 x Dab Tool 1 x Pack of Alcohol Cleaning Wipes 1 x Portable Soft Carrying Case
Lastly, is the community around the Focus V Carta V1 vs V2 with the new V2, there is a community of people who have and use the Focus V Carta who can help with issues and suggestions down the road. With the older V1, the community around it has pretty much disappeared and while a lot of the information regarding the V2 can be applied to the V1 there are some gaps and the abilities of the V1 compared to the V2.
Hope you found this blog post helpful and informative. If we are missing something please let us know by emailing us or filling out the form below. Stay safe and stay medicated.