A lot of Florida dispensaries have started to list and sell edibles since they became approved by the FDOH for use but which are the best edibles in Florida? Since is kind of a hard question to answer since the majority of edibles are the same in terms of strength. When the FDOH or Florida Department Of Health allowed dispensaries to start selling edibles they put some guidelines and restrictions on them.

For one, no edibles sold in a Florida dispensary can be stronger than 10mg. Also, no container of edibles can hold more than 200mg per container. To buy edibles you need an edible root on the prescription from your doctor. Along with other rules about the kind of food and packaging an edible can be. Because of these rules, the term "best edible" becomes more subjective to your taste and body.
What it comes down to is the taste of the edible and how long the effects take to kick in and how long they last. These criteria are very subjective and what I enjoy is the taste you might not. Also, everybody's body type and tolerance are different so just because the edible did not do anything for me doesn't mean it won't do anything for you. These are the best-reviewed edibles in Florida and this list should not be taken as fact but as a suggestion of good edibles for those who have not tried any yet or looking to try new ones. To see all Florida dispensary deals and discounts click here.
The consensus with patients is that edibles are not worth the money to buy due to the strength cap. The majority of patients use RSO as an oral way to consume medication or make their own edibles at home using flowers and concentrates bought from dispensaries. Do read up about edible recipes you can make at home.
1) MUV Chocolates
The MUV chocolate edibles are mini chocolate squares that come in at $25 per container. Each individually wrapped chocolate square has 10mg of THC and each container holds 100mg. Thus you get 10 chocolates for $25. Currently, for flavors, they have milk chocolate, dark chocolate, caramel milk chocolate, and raspberry dark chocolate. All being marked as having hybrid effects. Infused with premium distillate and a very tasty chocolate taste most users say they can't even taste the cannabis or distillate inside them.
While most users need to take one to three edibles to feel the effects we recommend starting slow and building up if it's your first time. The chocolate comes with a split so you can brake each 10mg square into 2 5mg squares. Some users who have sensitive stomachs said these sent them right to the toilet so be careful if that's you.
2) Trulieve Chocolate Bars
The Trulieve chocolate edible bars are one of the best edibles sold at Trulieve. While MUV also sells edible chocolate bars the Trulieve ones are slightly better. At Trulieve there are two kinds of edible chocolate bars the TruChocolate kind and the Binske kind. It is up to debate which ones are best and we think it mostly depends on getting a good batch or not from either one. They both are 100mg bars with each square being 10mgs.
The Binskebars come in dark and milk chocolate while the TruChocolate also comes in milk and dark chocolate along with a maple pecan flavor which is hard to find. Both bars mainly come in Hybrid form. Overall the bars are good and have decent effects on the mg count. If you are a chocolate lover it will be hard not to keep eating these.
3) Trulieve TruGels and Chews
Staying at Trulieve another good edible option is the TruGels and the Binske Chews. Not as good as the chocolate bar in terms of flavors but still a good alternative since the chocolate bars do sell out a lot. Both the TruGels and the Binske Chews are priced at $25 for a 100mg container.
In the container, there are ten soft chew gummies each being 10mg. They do come in all kinds of flavors like the TruGel has more flavor options like apple cinnamon, cranberry, sugar plum, green apple, blue raspberry, guava passion fruit, pineapple watermelon, and Florida orange. They do come in Hybrid, Sativa, or Indica specific which is nice to get the effects you need.
4) Fluent Gel Edibles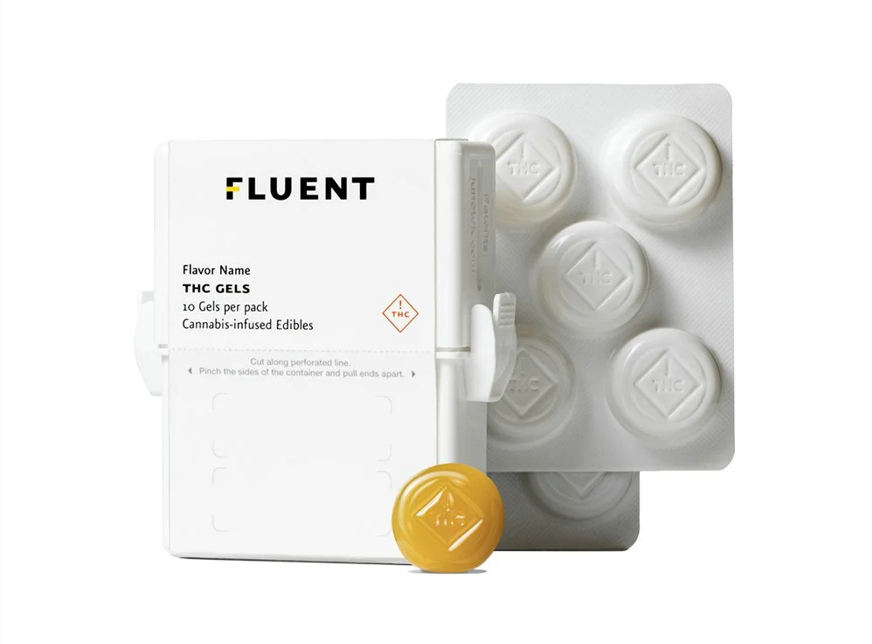 If you have already tried MUV Wana chews and the Trulieve TruGels then one of the last options is giving the Fluent Gels a try. While they are nothing new or crazy they do get some good reviews from patients who have tried all sorts of other edibles and have had no luck. Just like the other soft chew gel edibles these are 10mg each and come in a ten pack costing $25 dollars.
One cool thing Fluent offers is a ten-pack of edibles with 8mg each for those who are new or like the lower mg count. Overall they have some good flavors and some patients swear by them so it's really up to you to decide if they are worth it.
Hope This Helps. Stay safe And Stay Medicated.