A lot of Florida dispensaries have started to list and sell edibles since they became approved by the FDOH for use but which are the best edibles in Florida? Since is kind of a hard question to answer since the majority of edibles are the same in terms of strength. When the FDOH or Florida Department Of Health allowed dispensaries to start selling edibles they put some guidelines and restrictions on them.
For one, no edibles sold in a Florida dispensary can be stronger than 10mg. Also, no container of edibles can hold more than 200mg per container. To buy edibles you need an edible root on the prescription from your doctor. Along with other rules about the kind of food and packaging an edible can be. Because of these rules, the term "best edible" becomes more subjective to your taste and body.
What it comes down to is the taste of the edible and how long the effects take to kick in and how long they last. These criteria are very subjective and what I enjoy is the taste you might not. Also, everybody's body type and tolerance are different so just because the edible did not do anything for me doesn't mean it won't do anything for you. These are the best-reviewed edibles in Florida and this list should not be taken as fact but as a suggestion of good edibles for those who have not tried any yet or looking to try new ones. To see all Florida dispensary deals and discounts click here.
The consensus with patients is that edibles are not worth the money to buy due to the strength cap. The majority of patients use RSO as an oral way to consume medication or make their own edibles at home using flowers and concentrates bought from dispensaries. Do read up about edible recipes you can make at home. Edibles still have a place for those who want lighter effects without having the harshness of smoking flower or concentrates.
1) MUV RSO Chews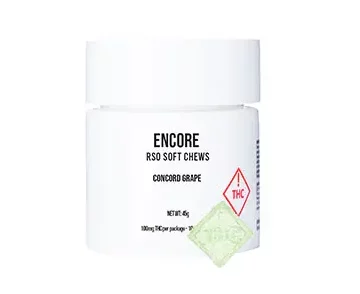 The MUV RSO chews also known as encore RSO soft chews are soft chewy gummies infused with RSO. Rick Simpson oil can be one of the strongest forms of oral cannabis in terms of effects and potency. Each chew is 10mg and can break apart to make a smaller 5mg dose to help with smaller consumption. Each package comes with 10 chews in the container and in total contains 100mg. Each container of the MUV RSO chews goes for $25 at the MUV dispensaries. See more info about the MUV Encore RSO soft chews here.
MUV also has many other lines of edibles to choose from if you don't want to jump headfirst into RSO-infused edibles. MUVs chocolate line has a tone of flavors like maple dark chocolate, peppermint dark chocolate, smores milk chocolate, and more. Of course, their classic MUV chews are like many other places' gummy edibles but still have good effects.
2) HT Medical Cannabis Gels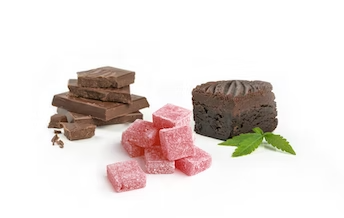 The HT Medical Cannabis Gels are another community favorite for their great taste and strong effects. This could be in part to the HT Medical Cannabis gels being made using solventless live rosin which gives them their strong effects. While many others are made with flower by-products or distillate, solventless live rosin is a quilty product with potent effects. Each gel is 10mg and comes in a pack of 6 totaling 60mg per pack. They go retail for $12 but many times are on sale for under $10 which makes them a great pickup. See more info about HT Medical Cannabis edibles selection here.
The HT Medical Cannabis Chocolate bites also are a good choice for chocolate lovers. Also being 10mg each and coming in packs of 6 they make a nice snack for your sweet tooth.
3) Sunburn Chews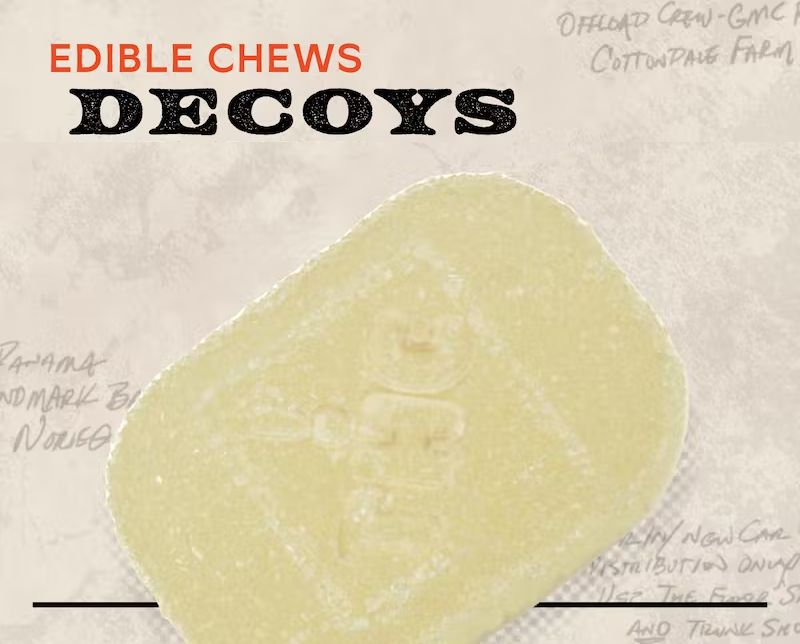 Sunburn being one of the newest and fastest-growing dispensaries in Florida also has some pretty good edibles. At this time they only carry chews but they do have a nice selection of normal chews, 2:1 THC/CBN, and live rosin chews. Each has its own flavors and gives different ranges of effects. They all come in packs of 10 with each chew being 10mg with the whole container being 100mgs. The THC/CBN chews have a total of 150mgs. The prices range from $30 per container to $40 per container with the live rosin being on the high side and the normal and CBN chews being on the lower side.
4) Curaleaf X Bites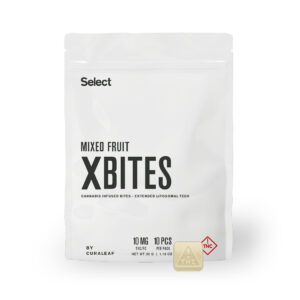 The Curaleaf X bites have been a long-time community go-to for edibles. With many new dispensaries opening and introducing new kinds of edibles the Curaleaf X bites have taken somewhat of a backseat but they are still tried and true for great effects. They are made by Select which also makes some Curaleaf carts and concentrates. A pretty respective brand in the concentrates space. Each container has 10 bites that each has 10mg of THC with the whole container being 100mg. They retail for $30 but are usually always on some kind of sale for lower. They come in many flavors and types like Hybrid, Indica, and Sativa. Overall a classic chew.
Hope This Helps. Stay safe And Stay Medicated.