By: The Stoner Standard @thestonerstandard On Instagram

Miami Splice from Vidacann by Stanley Brothers (19.339% THC, 1.594% terpenes)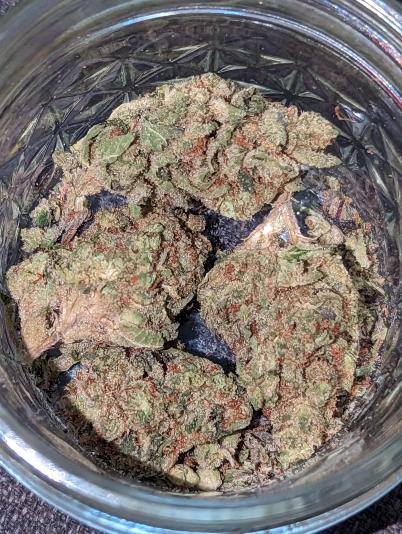 "Award-winning genetics derived from Super Lemon Haze and Sour Diesel"
Terpenes: b-caryophyllene, b-myrcene, limonene, linalool
-PRICE: $20 after points (Originally $35)
-METHOD: Raw black organic hemp papers, 1.25
-APPEARANCE: The majority of the bud is bright lime green with patches of dark hunter green interlaced and a wondrous display of rusty orange pistils
-NOSE: High amounts of pepper, spice, and incense. Undertones of fresh lemon zest, moist earth, and herbs.
-CURE: Solid medium-density nugs. Nugs have some give upon pressure but lightly bounce back. Not super sticky but coated in trichomes.
-TASTE: immediate flavor of lemon-lime laced with pepper, spices, and lavender. Overtones of kush like dank.
-EFFECTS: Upon the first exhale, immediate head pressure forms with a euphoric and uplifting cerebral effect. As the pressure moves from the side of your head to your eyes going down the joint, your day begins to have issues focusing your eyes on objects and landscapes. Halfway down the joint, a daze starts to take over me. My face begins to become numb. Colors and light are enhanced. Slowly over time, your body adjusts to the head pressure and your muscles begin to relax in your body, particularly my shoulders lightly.
OVERALL RATING (1-10, .25 increments): 8/10 NOTES: One of my favs from Vidacann, this strain reminds me of a clearer-headed durban poison. Time dilation (time perception loss) is minimal in this strain and is thus very good for activity and work. An excellent sativa if you can find it at a discount. I would pay $25-30 for this strain. Got lucky this time.