By: The Stoner Standard @thestonerstandard On Instagram

STRAIN: Banana OG (Banana x OG Kush)
-Terpenes: d-limonene, b-myrcene, b-caryophyllene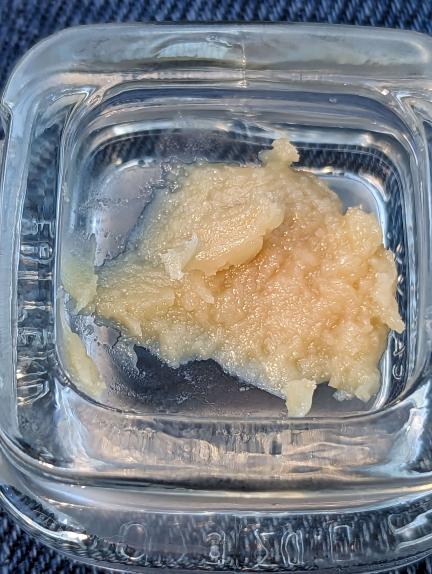 -PRICE: 45/g with employee discount from 65/g
-METHOD: Vaporized using a torch and banger (Rio rig, round bottom banger, and terp pearls).
-APPEARANCE: Off-beige appearance with a hint of creaminess. Reflective terpene slick on the top of the rosin. Lightly fluffed but firm and thick upon removal with the tool.
-NOSE: Fruity banana runtz with heavy lemon and pine sol notes. Lots of earthy undertones.
-TASTE: banana liqueur, lemon-limeade, hash, and pine. Tastes like an exotic rum cocktail.
-EFFECTS: heavy heavy body sedation. Head immediately relaxed and hard to keep upright. Feels like my body is melting into the couch. Nerves are becoming numb. Hard to feel face.
OVERALL RATING (1-10, .25 increments): 7.5/10
NOTES: While a very nice quality rosin and a great flavor profile, the effects of this rosin give me less than desired effects. I find myself using a large amount of live rosin to achieve a sedation level I like. Mind you, I am not usually a fan of banana strains. In fact, I usually dislike them, but I gave this strain a chance and, unfortunately, it did not wow me. It did give me enjoyment from the flavor and effects, but the need for a high amount of rosin outweighs the enjoyment, hence my semi-low rating for a live rosin product. If other BR rosin is this kind of quality, with the right strain it can be phenomenal rosin.