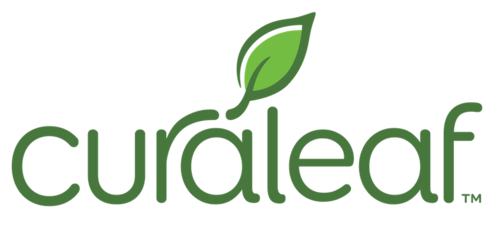 Here we will be taking a look at the Curaleaf cartridges and offering some key points about each. Curaleaf is a popular dispensary in Florida with a lot of locations across the state along with some locations nationwide. They are a pretty competitive dispensary carrying all sorts of products patients will need including vape cartridges. In this Curaleaf cartridge review, we will be looking at the cartridges carried in Florida locations and their selling points.
3 Different Types Of Curaleaf Cartridges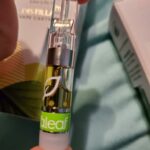 1. Curaleaf CO2 THC Vapes
The Curaleaf CO2 THC Vape Cartridge is the cheapest and most popular cartridge they sell. Has the most variety in terms of strains and THC percentage. It is also the most in stock across their options. They all come in 510 threaded cartridges and come in Sativa, Indica, and Hybrids. The price ranges with the THC percent. The cheapest is $39 for 65% THC which is the Platinum Kush Indica. As the THC percentage goes up so does the price. There are $42, $45, and $48 options each with increasing THC percentages. 
What's inside the carts? Curaleaf says it is "highly refined cannabis oil and natural terpenes". Not too much to go off but it does go through state-regulated testing and passes. Overall not bad for a cheap option it is not the highest quality but it does taste, smoke, and feel good for a low price.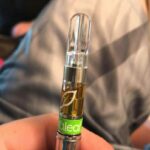 2. Curaleaf Live Blends Cartridges
The Curaleaf Live Blend Cartridges are their distillate cartridges renamed and repackaged. Just like the other cartridges, they came in Sativa, Indica, and Hybrid. Coming in the standard 510 threaded. 5-gram cartridges. Just like the other one, the price varies with the THC percent. The cheapest comes in at $52 with 70% THC which is the Purple Sunset Green Appl Jack Hybrid. It then increases with the THC percent.
What's in it? Curaleaf says "premium distillate and a micro-infusion of botanical terpenes". Your standard distillate cartridge. We have tried them and they are pretty good but that's to be expected for the premium cartridges. They are a little tricky finding in stock for certain strains so keep that in mind when ordering.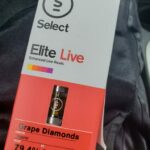 3. Select Elite Live Cartridges
The Select branded cartridges are not made by Curaleaf but are the only place in Florida you can get them. People love these cartridges for their great flavors and great effects. Just like others, they come in Sativa, Hybrid, and Indica in the 510-threaded .5 grams cartridge. They are also some of the most expensive cartridges Curaleaf carries. The cheapest is $30 and the most expensive is $65. 
What's in it? Curaleaf says it "combines high-quality THC oil and live resin HTE (high-terpene extract)". These taste and feel the best out of all Curaleaf cartridges in our opinion but we encourage you to try them for yourself. Overall a high-quality product for those looking for good quality and do not mind spending some extra bucks.
Conclusion
This blog post does not do an in-depth into any specific strains and their effects but rather an overview of what options Curaleaf carries in terms of cartridges. We hope you can make a purchase decision with the information above. To see all deals as they come out check the homepage.
What To Know Before Buying A Cartridge:
1. You will need some kind of battery. All the Curaleaf carts are 510 threaded meaning they can go in a 510 threaded battery. All dispensaries sell branded ones at the dispensary so you can always pick those up or you can shop online shops for one. We have included some on the page to give you ideas on looks.
2. The cartridge is going to be a little bit empty when you first get it. When you open it up it might look like the cartridge is only 75% full. This is intentional and done so the smoke and oil have breathing room when the coils heat up. As long the cartridge is not more than half empty it is normal.
3. If you plan to have multiple cartridges open and in use at once make sure to label them with tape or a label maker. This is because once you take them out of the packaging it is impossible to tell them apart if they are from the same dispensary.
4. Give everything a try. No one is the judge of what is good and bad except you. Take advice from friends and budtenders but at the end of the day, the decision is yours on what works for you.
5. understand the difference between CDT and BDT. Cannabis-derived terpenes vs botanical-derived terpenes. Ask the budtender for more information regarding which of the two each vape cartridge is.