By: The Stoner Standard @thestonerstandard On Instagram

-STRAIN: Gold Leaf Wedding Cake Gelato (8/29/2022 harvest) (25.40% THC)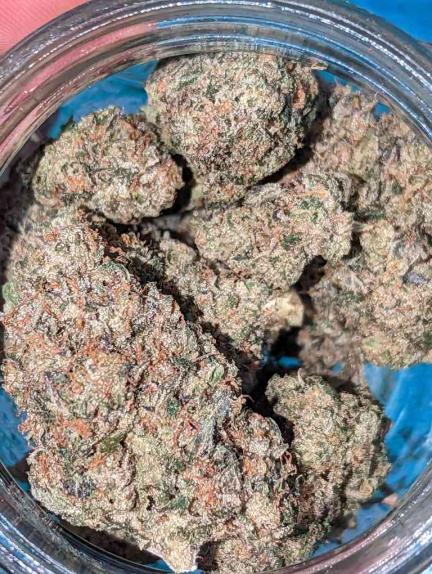 Terpenes: 1.79%, could not get CoA, off the menu.
-PRICE: $55/half oz on sale
-METHOD: Combustion in Raw Organic Hemp 1.25 papers
-APPEARANCE: Lime green bud with a large dusting of yellow-green trichome layers. Rusty yellow pistils dominate the structure. Large nugs that stretch with a skunk-like bud structure.
-NOSE: Smooth vanilla and cake profiles with a hint of pine and dank. Reminiscent of a funky Wedding Cake.
-CURE: A tad dry upon touch, but breaks apart nicely and crispy. Sticky upon touch with a residue of oils on fingers upon release. Nice cure.
-TASTE: Sweet ice cream and heavy pound cake flavor. A hint of spice and pine gives an overall creamy smoke that gives a nice crisp exhale.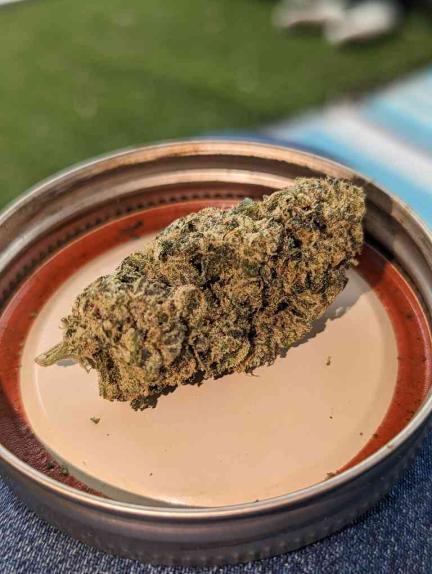 -EFFECTS: Euphoric and sedative. Nearly fell asleep when used in high doses. Relaxes the mind and body while boosting creativity and happiness. Excellent effects.
OVERALL RATING (1-10, .25 increments): 8.75/10
NOTES: This strain would have been a 9+ were the cure not so dry. Even so, for less than 15 dollars an eighth, it's a phenomenal batch of an excellent strain.