By: The Stoner Standard @thestonerstandard On Instagram

-STRAIN: Vidacann Tikun Olam Alaska (15.225%, 1.372% terps)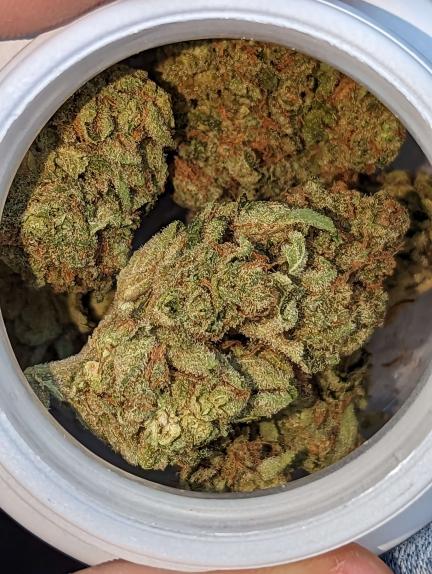 Terpenes: 1. Alpha-pinene 2. Beta-caryophyllene 3. Beta-myrcene
-PRICE: $30/e, $19 after discounts
-METHOD: Combustion with Raw black papers
-APPEARANCE: Light lime base with some hunter-green notes and bright amber pistils.
-NOSE: Funky pine with hints of incense and lime. Nothing complex just a straightforward smell.
-CURE: Crisp but soft nugs that are not dry nor brittle. Barely any give upon squishing.
-TASTE: crisp mint, with heavy pine, spice, and… Eucalyptus? Very herbal and floral flavor with hints of lime and gas.
-EFFECTS: A quick creeping heavy rush followed by immense head pressure. The Headband effect is definitely present. Very focused, with no haze effect.
OVERALL RATING (1-10, .25 increments): 8/10
NOTES: The effects of this exceeded my expectations by 15% but the legs were a little shorter than I wanted. For a $19 eighth I'm satisfied and recommend snagging if you can on a decent sale.