Trulieve ground flower has been a very popular product since the day it was released. When does Trulieve restock ground flower has been a popular question since the start. The Trulieve ground flower is 7 grams of smokeable ground flower for $25. Essentially it is the leftover grounds from the bigger buds once they go through the machine at the growery to get rid of extra leaves and stems. Many times it is as fresh and strong as the full-price flower they are trying to sell. For that reason, we fill it an injustice to call it "shake" as the term refers to street cannabis that is at the bottom of the bag and tried out.
Regardless of our opinion on the subject just by doing the math 7 grams for $25 equals $3.60 a gram which is fantastic in the Florida dispensary scene. Having such a low price per gram makes it very popular and makes it pretty challenging to get your hands sometimes even selling out before noon. To see which of the Florida dispensaries have the cheapest ground flower click here. In this blog, we will inform you of what we know about when Trulieve restock ground flower.
When Trulieve Restock Ground Flower
-Any Day Of The Week
-Check The Instagram / Email/ Text
-Updates-
-TruFlower Ground is released on Wednesdays as part of the new Trulieve Summer Line Up.
*No Discount can be applied
~Last Updates July 14, 2022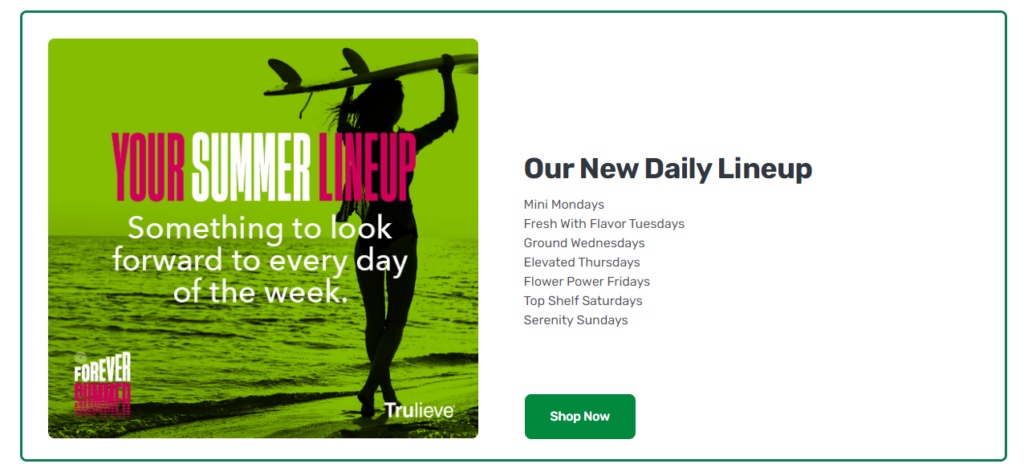 When Does Trulieve Restock Ground Flower
Since the start of 2022 Truluieve ground flower has been dropping on more random days outside of their Wednesday scheduled restock. After direct messaging the official Truleuive Reddit account they responded with "Yes, the TruFlower Ground is no longer being released on specific days, which means you may find it available on any day of the week. If you're not already, I would recommend signing up for our text and email alerts, as well as keeping an eye on the website!". Thus now Trulieve ground flower will be available hopefully the majority of the week and drop more periodically throughout the week, Now for the summer season they are bringing back Wednesday Trulieve ground flower restocks!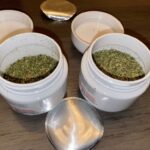 Since they sell out quickly it is key to try to get an order in as soon as you can. The best course of action is waking up early on restock day. There is no confirmed time of when Trulieve restocks ground flower on their websites but the community has found that the websites generally update from 5 AM to 9 AM. 9 AM is when most Trulieves dispensaries open.
If you wake up early for work then before you leave for work go on the Trulieve website to check if it is restocked or updated if it is then you can place your order and they should hold it for 24 hours so you can get it after work.
Going into Trulieve on restock day is a very risky play unless you plan to be there once it opens. The majority of ground flower orders come from the website and if they sell out from online orders they will not sell any to walk-ins. We have seen tons of bags on shelves from online orders on ground flower day as it is very popular and people love to stock up on it. If you plan to walk in past noon there is almost no chance of getting ground flower unless you live near a not-so-busy location.
We do not suggest calling in for an order on ground flower restock day. The phone number goes to their customer support line where you can place an order but the lines have been getting increasingly busy and wait times to speak to someone have increased. We have waited on hold for hours before (not related to ground flower) and think calling to place an order for a popular product is not the best strategy.
After you place your order always be on the lookout for an order confirmation email or text. If you order from the website we highly recommend taking a photo or screenshot of the order confirmation number it gives you after you checkout. Sadly there has been an increase in order cancellations from Trulieve as sometimes their computers glitch and allow more orders than they have supplied. These confirmation numbers can be used to look up if it's ready for pickup.
Lastly, check the official Trulieve Florida Instagram page for updates. They tend to post on their feed or story the day before ground flower day saying what strains are available or if they are changing the days.
Trulieve Ground Flower Discounts:
At the time of writing this, no discounts can be used on Trulieve ground flower. This includes sales or promotions that are multiday or week-long unless said otherwise. As well as birthday discounts, first-time patient discounts, senior discounts, renewal discounts, and sadly veteran discounts. Since they are such a popular product and sell out so fast when Trulieve restocks ground flower they decide not to allow discounts to avoid people buying a lot for less. Not to mention they are one of the cheapest flower options they have.
What Is The Trulieve Riddler Ground Flower Strain?
The Riddler ground flower is a "strain" that drops along the normal ground flower strains. There is one big difference in setting the Riddler ground flower apart. It is really just a combination of a bunch of other strains of ground flower combined. Trulieve claims to use equal parts so no strain is dominant over the others. It is a fun way to get a mix of flavors and effects. In the past, they would not tell you what was in the Riddler ground flower but now they will post on Instagram or website saying what is in it and sometimes the THC %. A fun game is to try to guess what strains are in it while smoking. A very hard challenge unless you know all the strains.
Hope you learned something about when does Trulieve restocks ground Flower. Stay safe and stay medicated.